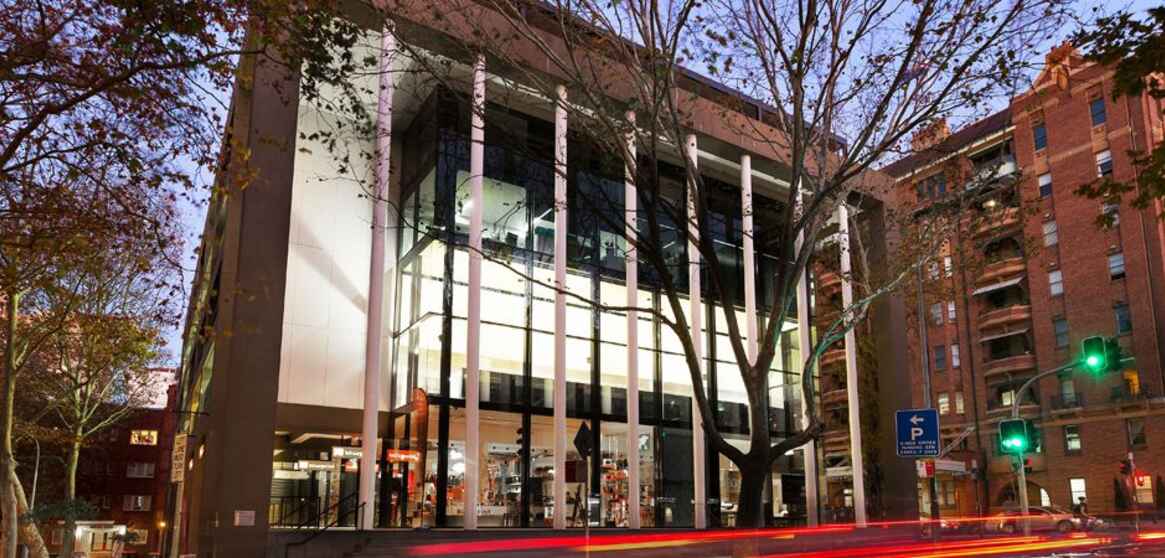 R&W Franchise Opportunities
Traditional Franchise Office
Bespoke Agent Franchise
Testimonials
Richardson & Wrench Real Estate Franchise Opportunities
Richardson & Wrench is a real estate franchise network whose single greatest asset can be neither bought or sold. It is our reputation. The members of the network share the benefit of this gold standard of trust, which has been built upon more than 160 years of professional, honest and valued service to our customers.
Our Advantage, when it comes to our traditional office franchise model - we are a flat fee network. This means that you retain the profits of your success. And with your own exclusive territory there is unlimited scope for growth and profit. You reap the benefit by spending more time on the business and less time in it.
'In the dynamically changing business of real estate, the richest rewards will be claimed by those with the entrepreneurial vision to pursue and seize their goals. At Richardson & Wrench we encourage the spirit of enterprise that breeds success. Our unique franchise models give principals the flexibility they desire to grow the business while retaining the profits of their hard work.
A true entrepreneur would have it no other way.' Andrew Cocks, Managing Director.
Please contact Andrew Cocks on 0419 024 961​ for a confidential discussion or complete the contact form.
Richardson & Wrench Bespoke Real Estate Franchise
R&W have developed a flexible Bespoke business model designed with the successful, savvy agent in mind. It allows you the freedom to run your own business under an exclusive territory agreement by lowering fixed costs associated with operating a traditional office.
In effect you dramatically reduce labour output requirements and operate with streamlined efficiency.
Imagine retaining the majority of your hard earned commission, while doing what you do best – listing and selling real estate.
Leaving the management of marketing and accounting in our hands, your time is spent where it should be – out in the market place.
In addition, another significant value proposition for you is the opportunity to build a property management asset base (rent roll) alongside your sales business.
Again, leaving the behind the scenes management of the asset up to us!
We would love to hear from you if you are thinking about taking a path perhaps so far unexplored – Business ownership.
Please contact Andrew Cocks on 0419 024 961​ for a confidential discussion or complete contact form above.
What People Say
I wish to pass on our sincere thanks for all your efforts on our behalf in the successful sale of our property at 3 Kallaroo Street Mosman. In what we know were difficult times in the top-end of the residential market, you managed to achieve for us an acceptable sale price through your tireless work.
We have to say that throughout the campaign (using only the internet for marketing exposure), both of us were impressed with your absolute dedication and professionalism, coupled with the fact that at no time (as other agents tend to do) did you initially quote a high expected sale price in order to get the business, only then to come back telling us that our expectations were unrealistic. In other words, you were always very professional in managing our expectations throughout. We thank you sincerely for this.
Your constant feedback and encouragement throughout the campaign helped us greatly to keep in contact with the market, as well as enabling us to positively react to potential buyer wants and needs as they arose.
We have no hesitation in recommending your highly professional services to anyone either buying or selling their home. Thank you again for all your hard work on our behalf.
Vendors of 3 Kallaroo Street
First of all, thank you very much for representing my property. I think you have done
a great job and even achieved a higher price for my property, which I wasn't
expecting. There was only one slight problem with the inspection hours, which you
rectified quickly even before I could say anything. I think that's fantastic being
observant and with your experience you have, you pick it up at the early stage and I
wasn't expecting my property to sell so quickly too. Overall I am very happy with the
outcome. I have no hesitation in recommending you to anyone.
Lisa Wong - 4/71 Avenue Road.
Thank you so much for selling our property. Not only did we anticipate stress from the sale, we also thought being 250km away would create an even greater burden. You seamlessly welcomed us, placed the property on the market and then sold the property, all within a couple of weeks, without us noticing a thing.
Thank you for making our selling experience such an easy transaction. Your professional and friendly support was second to none!
Lisa & Mark Maddigan
I would like to express my satisfaction and thanks for the direct and expeditious selling of my home by your staff.
In particular the services of Mr. Andrew Blaxland were outstanding. His initial presentation, his persistence, and his efforts in keeping us advised of the progress of the sensitive selling operation left nothing to be desired. In a very difficult market he achieved a very fair selling price which we understand is a record for Ryan Avenue.
I shall have no hesitation in recommending Andrew and the rest of your support staff to others wishing to sell their homes.
Lucille Seale.
Now that the dust has settled on the sale of 1A Prospect Avenue, I wanted to let you know how much I appreciated your excellent advice at every stage of the process, from what to spend and not spend on preparing the house for sale, through your brilliant photography which made the house look great in the ads, to the negotiation with the prospective purchasers, the end result being a significantly better selling price than I had expected in the current market.
David Stewart Hunter.
"Thankfully we accepted the advice of several friends to appoint your company to act on our behalf. Our decision was also based on our evaluation of numerous submissions received from other real estate agents and once again the saying "the way you start is the way you finish" came to fruition.
The experience during the 6 week selling program far exceeded our expectations and the result was very gratifying to us. The professionalism and conduct of yourselves and your staff was exemplary. Likewise we will not hesitate in referring Richardson and Wrench Mosman to others seeking the same honest and friendly service that we received from you."
Vendors of 16 Kardinia Road Cl.
"I just wanted to thank Steve and the RWM team that worked so hard to help us sell our home. Everything was well organised, accurate, professional and the communication was excellent. My wife and I felt the guys really took all the pressure and stress away from us which was great. Lastly, I might add, we got a sale price that was well above our expectations especially in a perceived 'low market'. We can only put that down to Steve's belief in his sales process and the recommended marketing campaign."
Vendors of 2A Glover Street Mo.
"Stephen Patrick is a real estate agent of the utmost integrity. He gave us an honest appraisal of the value of our house and conducted a campaign that resulted in a sale price consistent with that initial valuation, and one we were exceptionally happy with. Throughout the process his communication was faultless; he was honest, accessible and realistic.
He was an absolute pleasure to deal with and always had our best interests at heart. We would have no hesitation in recommending his services."
72 Ellalong Road Cr.
"Steve Patrick of Richardson & Wrench Mosman sold our house in record time and it was an absolute pleasure to deal with him.
Everything was covered, from house decoration advice through, a comprehensive and innovative process that proved we were being looked after extremely well. No stone unturned and their absolute integrity was obvious.
We highly recommend Richardson & Wrench Mosman and in particular Steve."
Vendors of 36 Middle Head Road.